Georgia Trend 2021 40 Under 40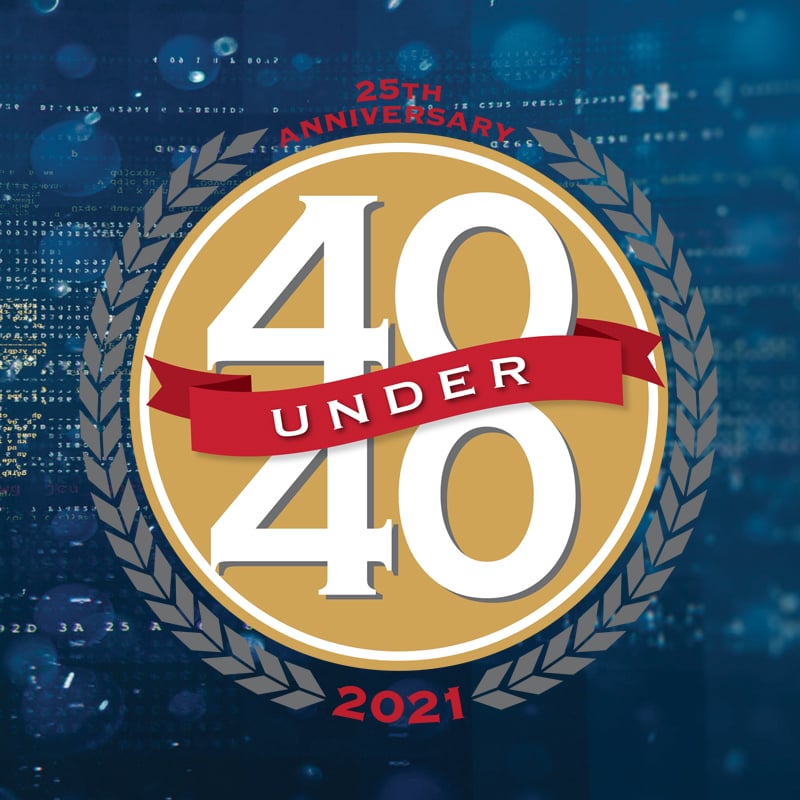 Honoring the state's best and brightest under age 40 for the 25th year.
This year Georgia Trend is celebrating 25 years of honoring the state's best and brightest with our 40 Under 40. And this year, like the others, the winners leave us awed and inspired.
As we continue to battle COVID-19 in the state, many in this group of young leaders are working to keep our economy afloat and our citizens healthy. These outstanding people come from every corner of Georgia and represent the nonprofit, healthcare and legal sectors, large corporations and startup entrepreneurial ventures. As important as their day jobs are, however, they also find time to volunteer and give back to strengthen and grow the communities around them.
This year's 40 Under 40 were selected by the Georgia Trend staff from nominations provided by readers throughout the state who know them well. We're proud to share their stories.
. . . . . . . . . . . . . . . . . . . . . . . . . . . . . . . . . . . . .
Mary-Kate Starkel 37
Vice President of Development
redefinED Atlanta
Scottdale
With a desire to serve children and education and experience in fundraising, Mary Kate Starkel found her niche at redefinED Atlanta, a nonprofit that partners with Atlanta Public Schools to ensure the city becomes a place where every student can get a quality public education.
"We can provide grants to incubate, innovate and scale things that are really working in the district and use some of the funds and relationships we have to influence policy and shift the way things are done," says Starkel.
redefinED teaches parents to advocate on behalf of their children and local schools, backing them up with grants – this year about $5 million will be reinvested into APS.
Since 2004, Starkel has volunteered in various capacities at Camp Horizon, a summer camp and year-round support for kids in foster care, ages eight through 23.
"They are massively changing the trajectory of children's lives," she says.